This Ultra-Powerful, Portable Jump Starter is an Energized Indicator of Modern Technology
Blog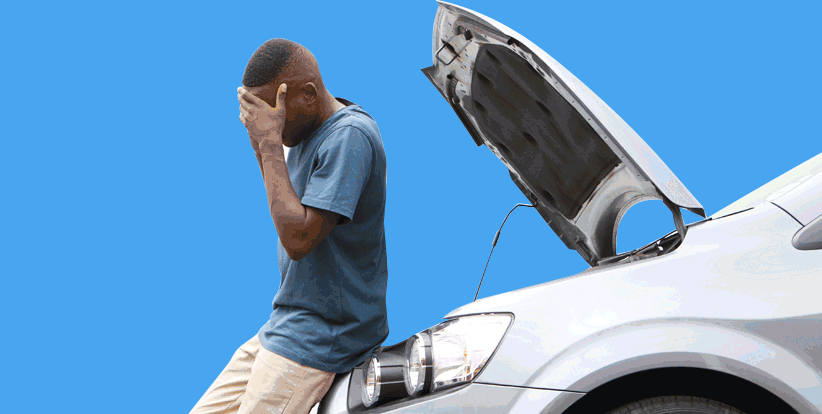 Everyone loves a hero. Whether they save someone else's life or simply help out with car troubles, heroes of all shapes and sizes are inspirational and idolized around the world.
Nowadays, being a hero can be easy — all it takes is having the right resources. If you enjoy helping out those in need or simply want peace of mind while on the open road, the iClever 20000 mAh portable car jump starter was made for you. As one of the most powerful jump starters on the market, this portable 20000mAh car jump starter starts your vehicle 12V (up to 8L gas or 6.5L diesel engine) up to 40 times with 800A current heavy duty metal clamps and cables.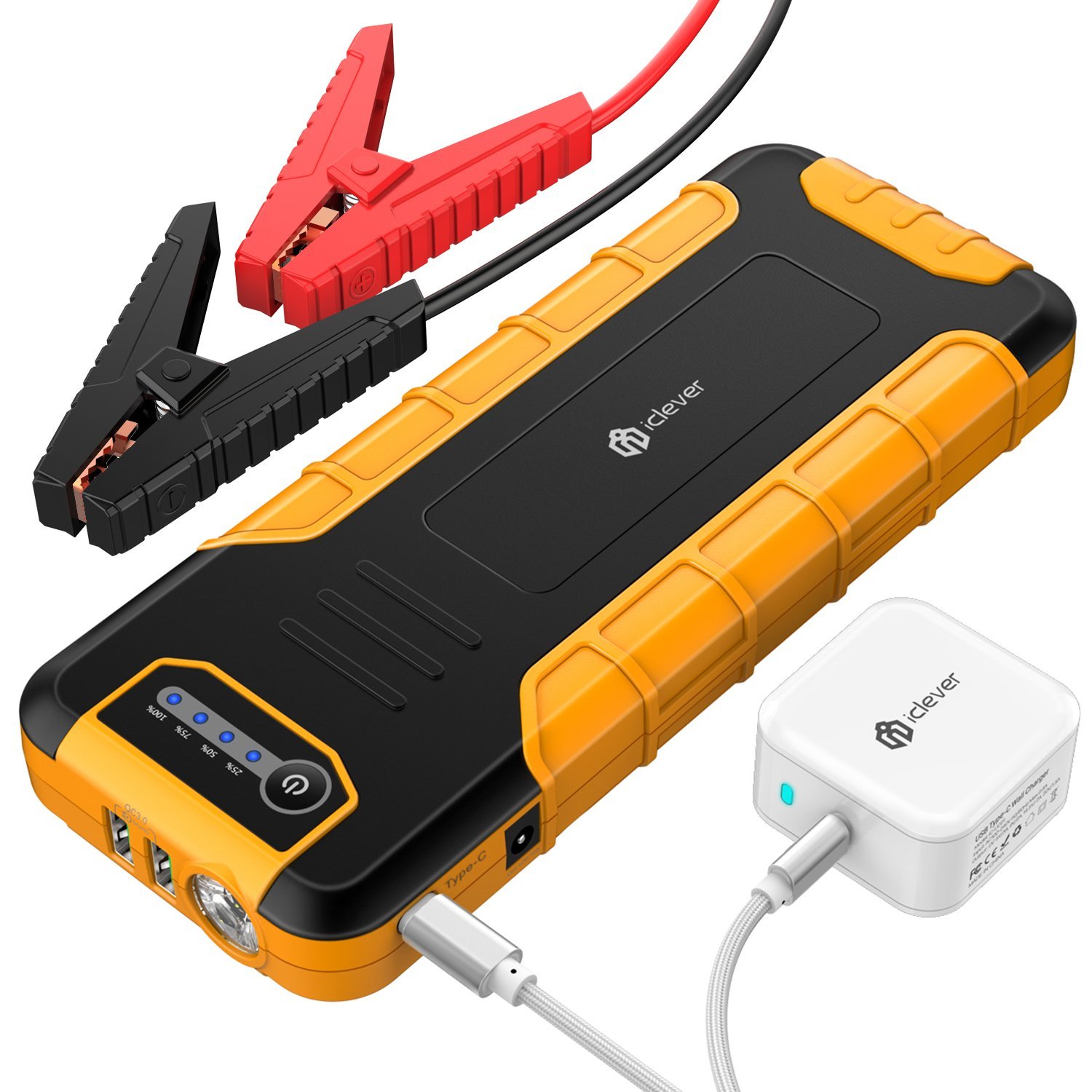 The intelligent jumper clamp with 3 PIN detector needles can ensure maximum safety with features like: polarity protection, over-current protection, overload protection, over-voltage protection, and over-charge protection — making it one of the safest and most reliable emergency devices on the market.
The USB C power output also means that this device can juice up macbooks, nintendo switches, and more — all while on the go! That's right, the jump starter doubles up as an ultra-powerful, intelligent, portable battery that can even recognize your device's charging capabilities, and charge whatever it is with maximum efficiency. This is made possible by combining both Qualcomm's quick charge 3.0 and iClever's signature SmartID technology within the device. The portable jump starter really is on the cutting edge!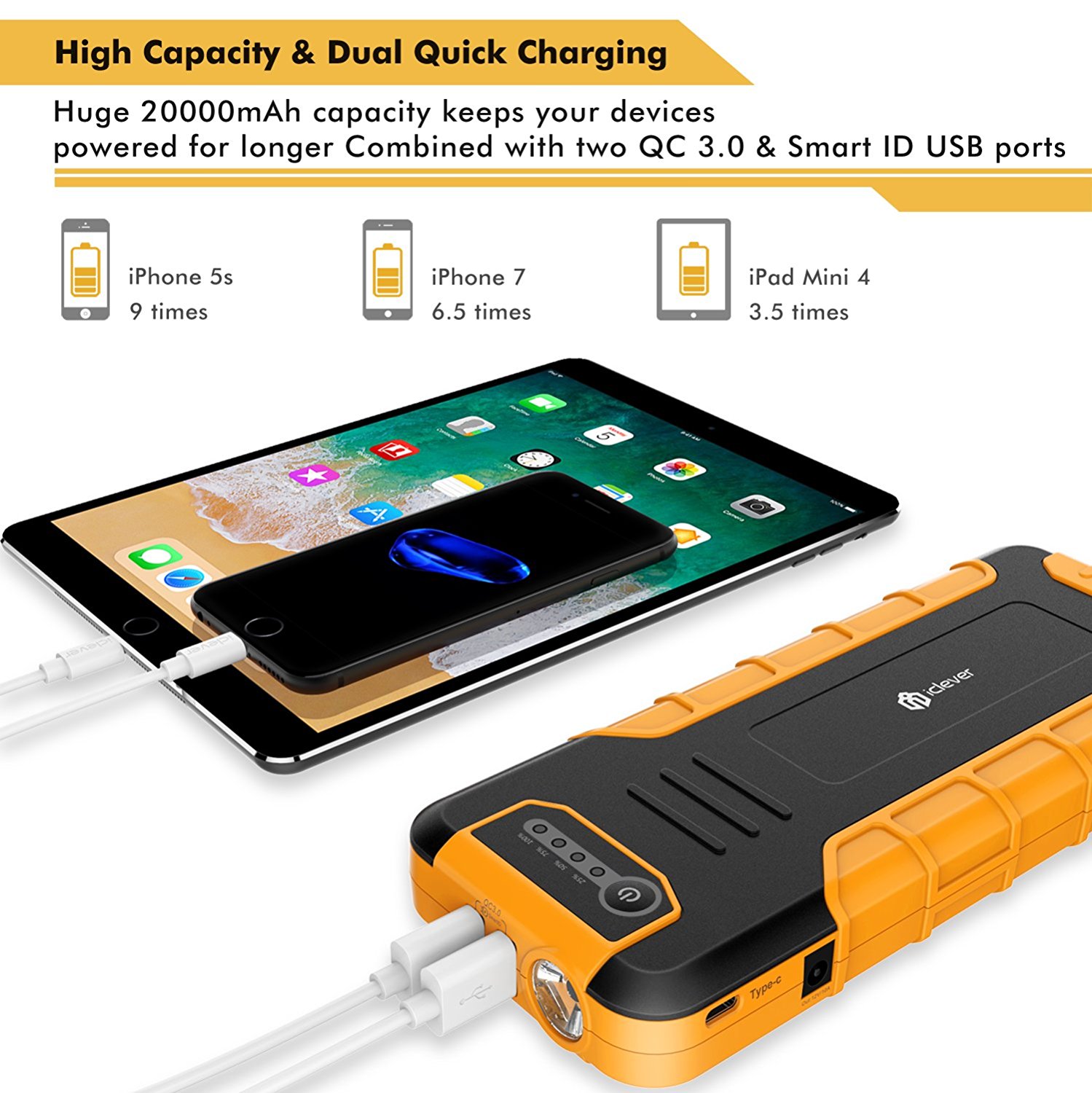 The high speed PD 30W input utilizes USB C capabilities that allow the jump starter to fully recharge in just 2.5 hours. It recharges 4x faster than a universal 5V/2A input. What's better, this full charge will last throughout the lifespan of an entire year, so you can charge it once and drive with confidence.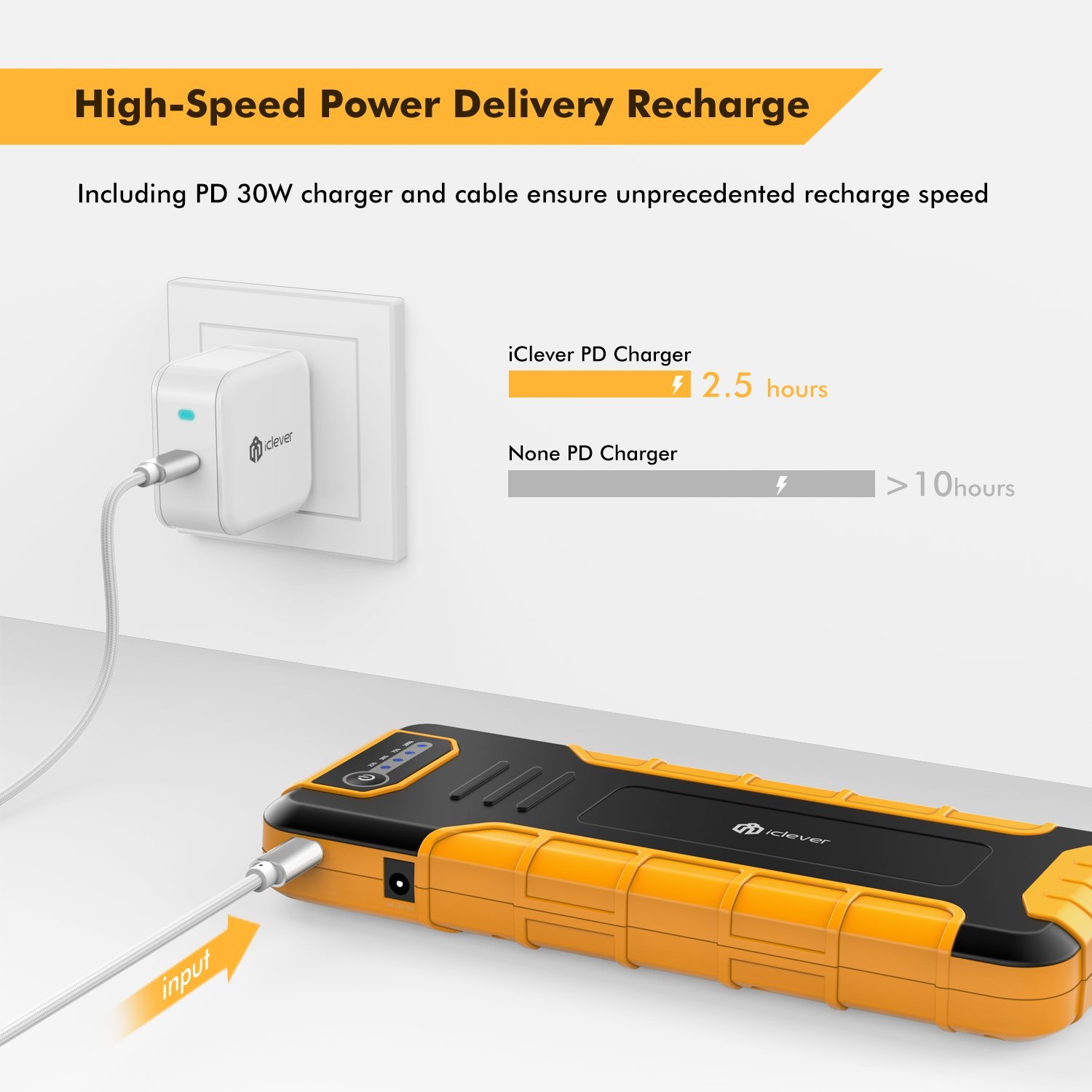 Backup chargers like this have never before been as powerful as they are right now. The evolution of these essential accessories is making our lives more mobile while providing safety and peace of mind. What could be better!? Before we know it, everyone will have one of these handy accessories stuffed into their glove box. The only question is, will you? What features excite you the most about the 20000mAh portable car jump starter? We always love hearing from our amazing community.