7 Reasons to Invest in Smart WiFi Plugs
Blog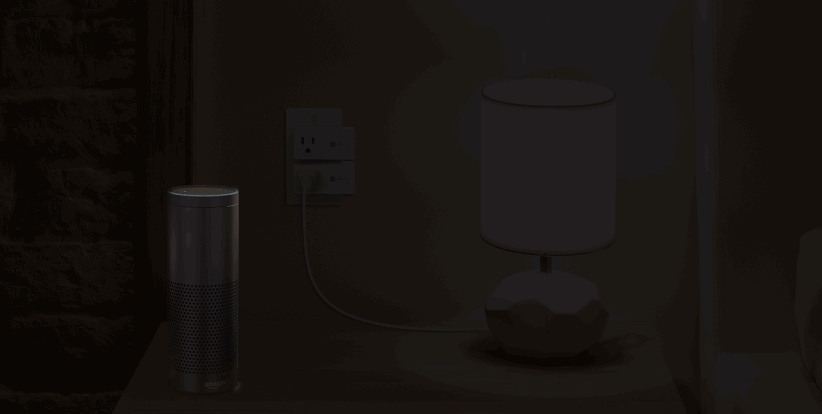 If you assume that smart plugs are only good for setting up christmas light schedules, you might want to listen up. Smart plugs are one of the cheapest ways that you can transform your house into a fully-functioning smart home. These seven reasons are only a sample of the thousands of ways that smart plugs can transform your life at home.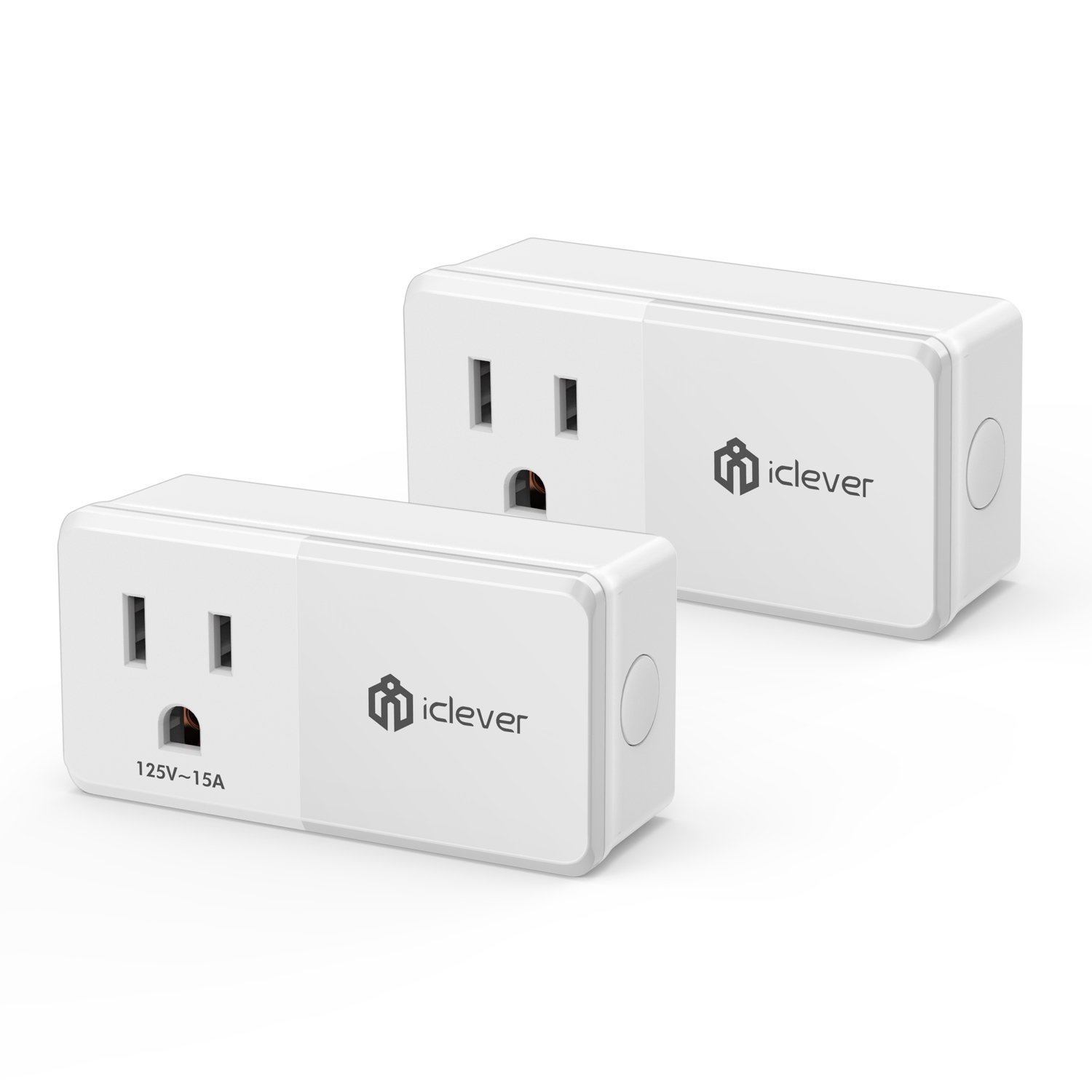 1. Create customized alarms
Get creative with your sleep routine by adding a timer function to any appliance! If the first thing you like to do in the morning is listen to the radio or heat up the coffee maker, you can schedule them to turn on when you're ready to get up. You could even set up a light fixture or a TV with a smart plug in case you need that extra push out of bed. The opportunities for customized alarms are endless!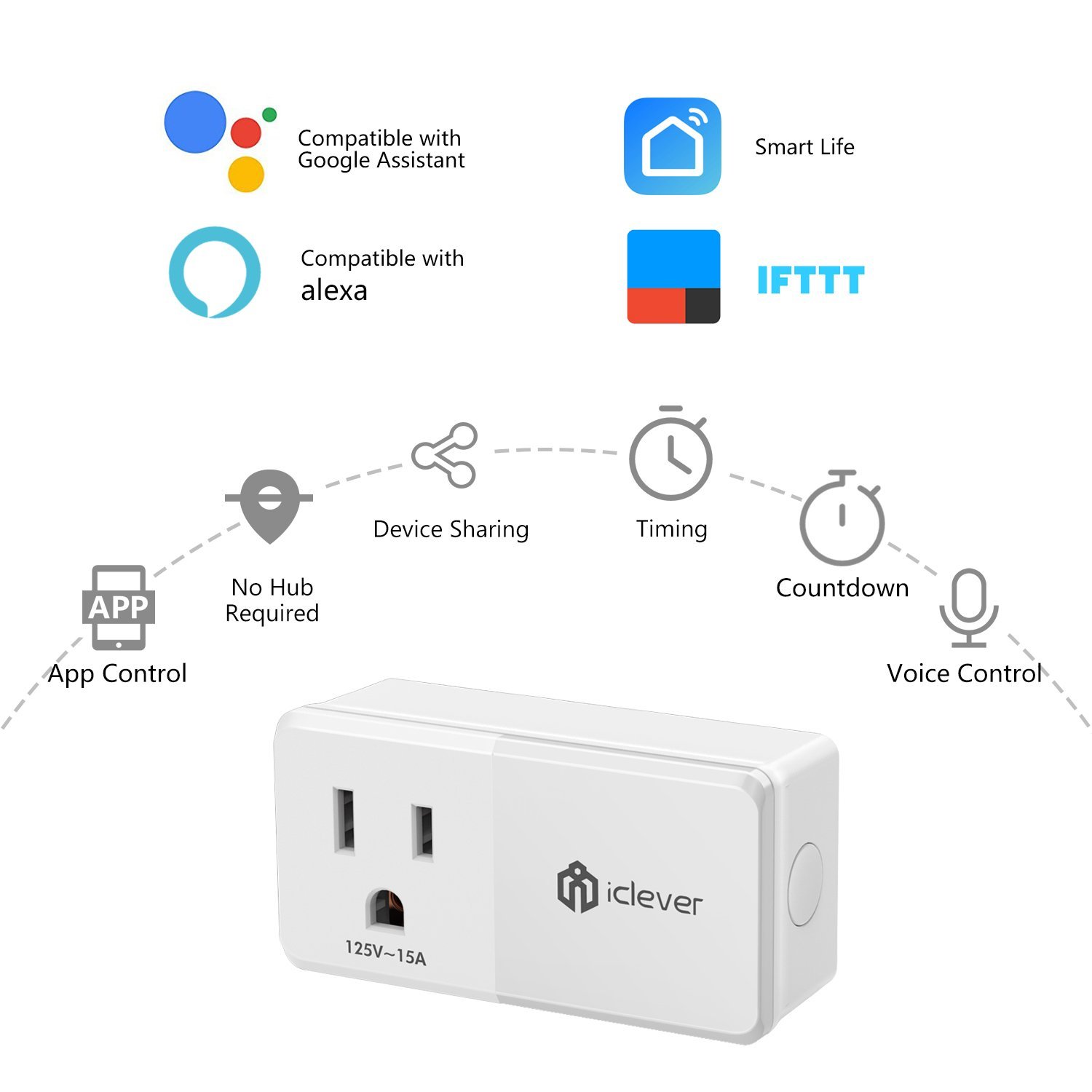 2. Turn the lights on before you get home
Stop feeling around for switches in the dark and illuminate those dark spaces before you get home. Some smart plugs will even recognize when you are a certain distance away from home and will turn on your lights automatically just before you get there! Set up front yard lights to guide your way to the door or illuminate those ominous hallways with the simple tap of a button.
3. Cut costs on your energy bills
If you're the type of person who leaves the lights (or hair straightener) on, a smart plug could help you save money on your electricity bill. Each plug has a phone application that allows you to turn off your connected appliance while you are away from home. Timers can also help keep your devices on a schedule so that they aren't always running. For example, if you tend to fall asleep with the television on, you can set up a simple timer to turn it off! Did you know that a lot of your appliances use electricity even if they're turned "off"? This power drain is called "Vampire Load" and costs the average homeowner roughly $200 per year! By connecting your appliances to a smart plug, you can easily manage power consumption. The trick is that you actually have to remember to use the smart plug in order to save money.
4. Prevent burglaries
Did you know that a large proportion of home burglaries are unplanned? It's true! Most burglars are simply opportunistic — if they can tell a home is unoccupied, they'll more likely to take their chances and attempt to steal something. You can give the impression that your house is occupied while you're away by automating your lights through the smart plug's phone application. If you live in an area where crime is an issue, this is a no-brainer solution to protect your belongings.
5. Use IFTTT for unique customizations
Live in a stormy area? With IFTTT (If This Then That), you can use the weather channel app and set up your lights to turn on when storm clouds are appearing overhead. Live in a hot area? you can use the same automation system to turn on an outlet-bound fan when the temperature rises above a certain threshold. IFTTT has thousands of integrations like this to choose from. You can really get creative!
6. Preheat rooms and appliances
Plug in your space heater (or AC unit) and achieve the perfect temperature in your desired room before you even step into it. For all the ladies out there, it's no secret that your morning routine can often take some time. If you have a set of curlers or irons that you heat up every morning to get that perfect hair, then smart plugs can come to the rescue. What's more, with Amazon Alexa and Google Assistant Integration you can even use customizable voice commands to get these appliances up and running.
7. Cook dinner while you're at work
If you set up your meal ahead of time in a slow cooker, you can actually cook a delicious dinner while you're away from home. All it takes is a push of the button from your phone or the use of the smart plug's timer function. You'll be walking into a wonderful-smelling home every night of the week!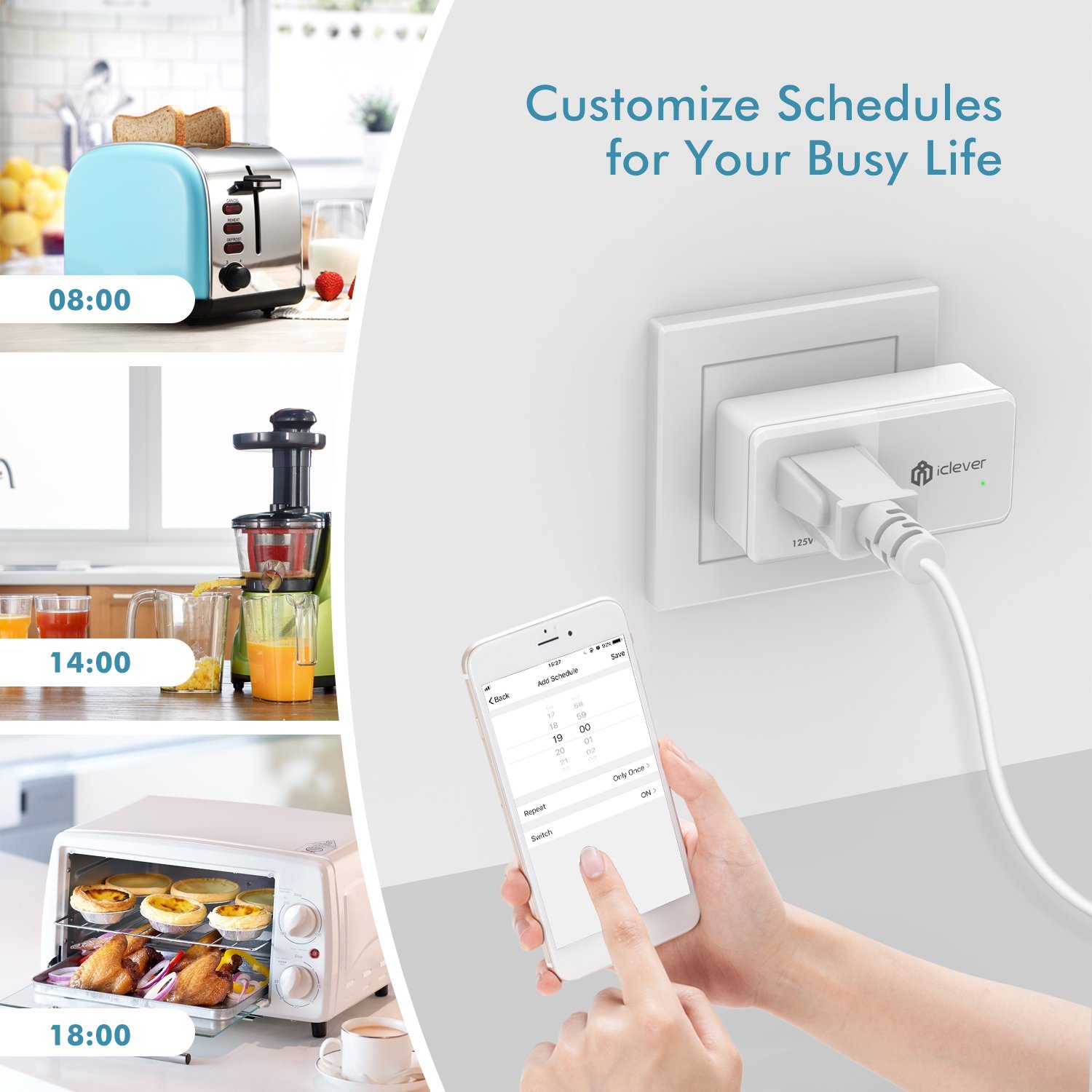 While these abilities are certainly exciting, the most impressive thing about modern smart outlets is that they're so affordable! Our brand new Smart Plug Wi-Fi Mini Outlets feature all of the above abilities and more. Now you can grab a two-pack for just $29.99!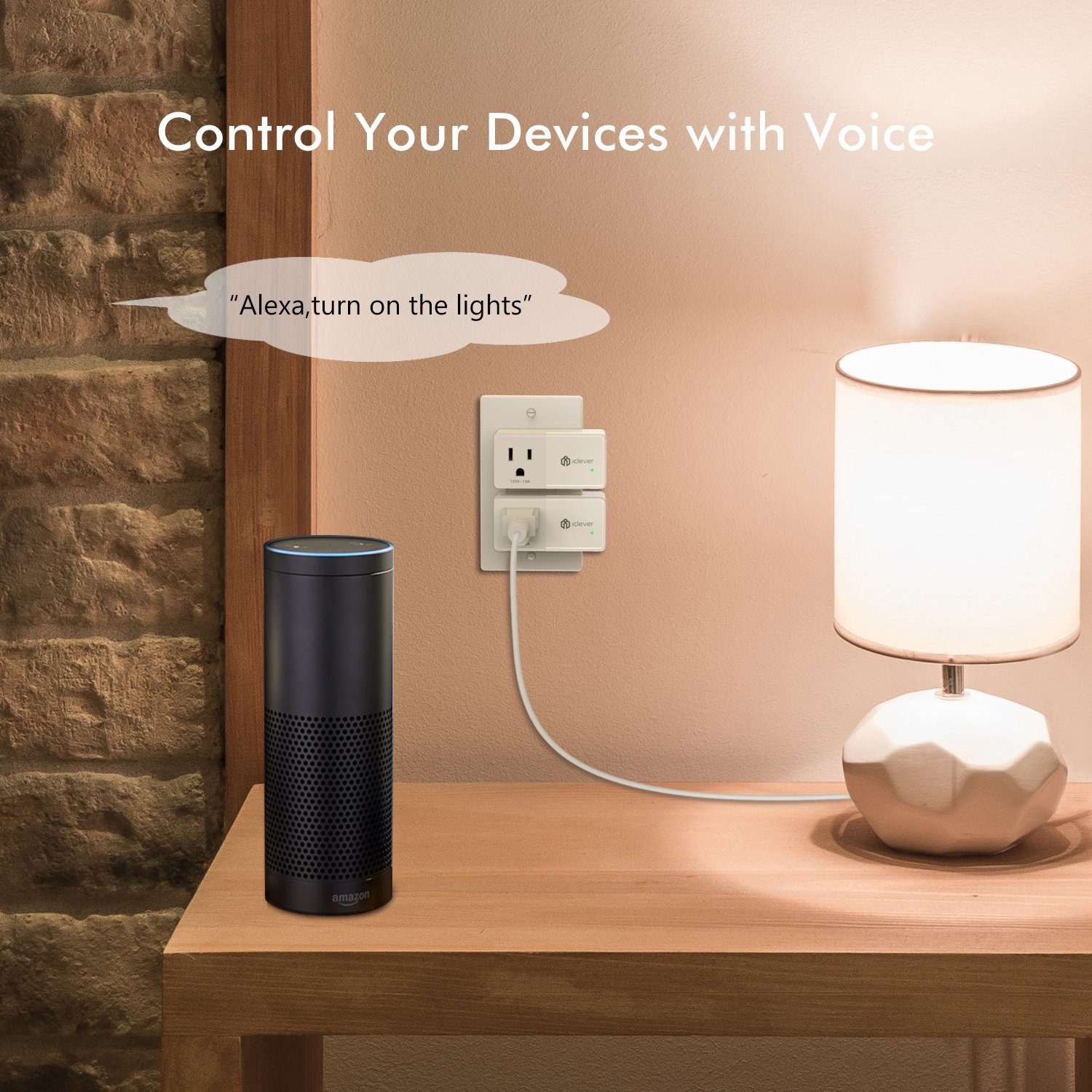 Stay in Control Anywhere, Anytime
Control your devices with your smartphone! Thanks to the free iClever Smart Life app, you'll be able to operate your electronics from the comfort of your couch. Out and about? Forgot to turn something off? The Smart Life app allows you to monitor and control your devices when not at home. Just download the app, connect your devices to your 2.4GHz wifi network, and let the smart plug work its magic.
Powerful 15A Current Output
The powerful 15A output is compatible with handheld electronics and high-powered devices alike. Kitchen appliances, washing machines, TVs, lamps, you name it - the iClever Smart Plug can do it all.
Intelligent Voice Commands
Operate your electronics with Amazon Alexa or Google Assistant! Simple voice commands offer hands-free control and make your life a little bit easier. You'll be able to control all of your devices without leaving the couch! (Note: the iClever Smart Plug does not support Apple Homekit.)
Energy Efficient Timers
Never worry about leaving your devices on again. The iClever Smart Plug's countdown timer will turn off your electronics when time runs out! You'll save a fortune on energy bills and eliminate potential safety hazards.
Convenient and Compact
Low on outlet space? No problem. The iClever Smart Plug's space-saving design enables you to install two Minis in one universal socket. Pesky blocked plugs are a thing of the past
WiFi Plugs are a cheap and easy-to-install solution that can simplify your life. Do you think you'll be picking up a pack of WiFi plugs soon? What Smart Plug feature do you find the most useful? Let us know your thoughts! We always love hearing from our amazing fans.