A Cordless Future Awaits: Wireless Charging is Here to Stay
Blog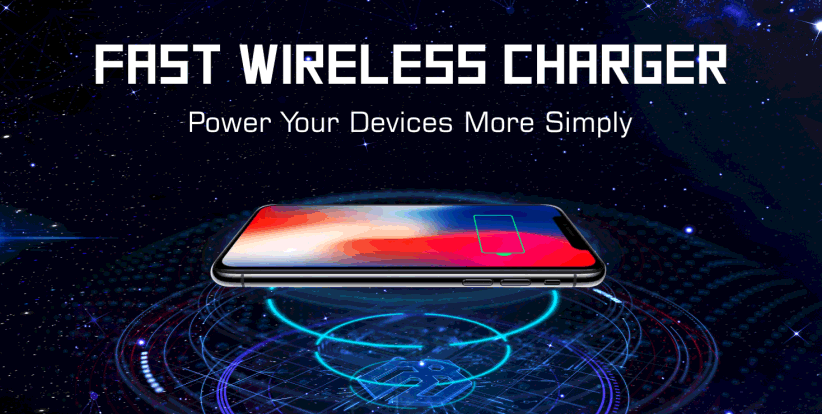 Are any of you iClever fans planning on picking up Samsung's Galaxy S9 on March 16th? Have you recently purchased one of Apple's latest technological masterpieces, the iPhone X or iPhone 8?
All of these newly-released phone models have standardized features beyond our wildest dreams. The most exciting of which is Wireless Charging; it seamlessly transforms fantasies into reality. This groundbreaking technology simplifies the charging process by allowing you to simply set your phone down, face up, on a special mat. Wireless charging is finally becoming a standardized feature in popular modern devices, and that fact makes us feel like we're living in an alternate, Sci-Fi reality.
You only need two things to take advantage of this high-tech trend. The first of which is either a smartphone that supports wireless charging such as the iPhone 8/X or a wireless charging case that you can snap onto the back of your older phone. The second is a wireless charger, which come in many shapes and sizes.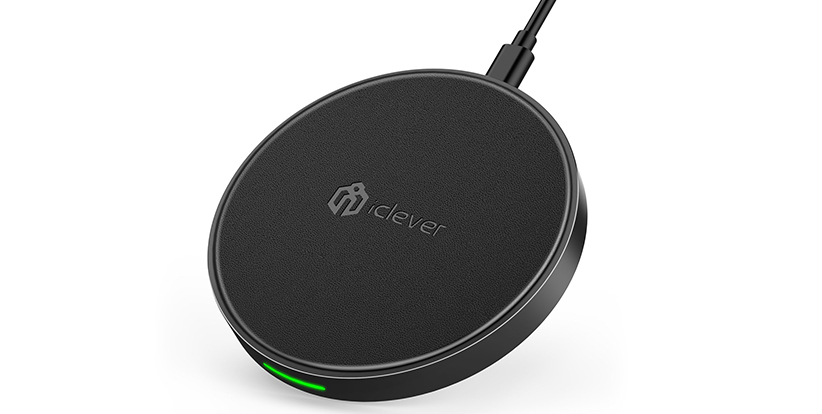 There are a lot of wireless chargers hitting the market and if you're an owner of a wireless charging-enabled device, you'll want to pick up the right one. Luckily, our engineers noticed the wireless charging trend early on and have been designing and perfecting an ultra-efficient, highly-affordable, wireless charger compatible with all enabled devices and accessories.
The BoostCube Wireless Charging Pad (Qi Certified) is designed specifically for Samsung Galaxy phones and Apple iPhones. It offers both 5W and 10W charging modes, meaning your phone will charge effortlessly fast.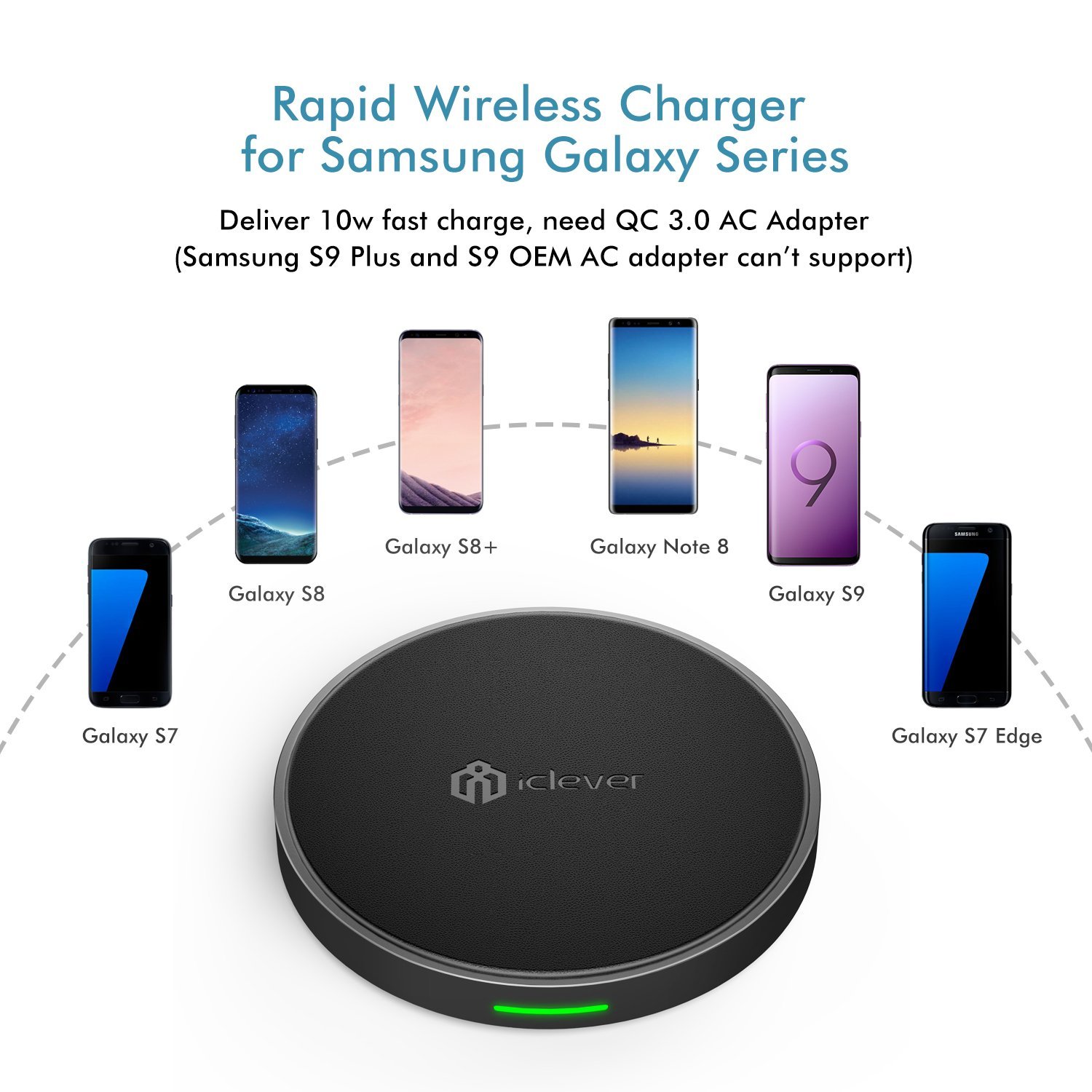 The iClever charging pad's LED indicators stay on for just 3 seconds after you set your phone on it, confirming that your device is charging and allowing for unintrusive operating while you sleep. The indicator will also flash if there is an interference with the charging process, such as a thick case, coins, or other metal objects.
A smart chip in the wireless charger even detects heat and controls the chargers temperature under safe conditions. It offers top-of-the-line protection against overheating, excessive voltage, excessive current and short-circuiting.

Designed with a high quality copper radiator shell, voltage and radiation from the charger goes directly into the charging device, and nowhere else.
Last but not least, the high-quality leather finish on top of the BoostCube Wireless charging Pad isn't just a fashionable touch. It provides a no-slip surface to protect your phone from falling off in the case of notification vibrations or accidental rattling.

If you are interested in picking up an iClever Qi Certified Wireless Charging Pad, they are currently on sale for $17.99.
Have you had the chance to try out wireless charging for yourself? If not, do you think you'll eventually make the change? Do you plan on snagging a BoostCube Wireless Charging Pad and cutting down your cords? We always love hearing from you so please let us know!