The Secret for Increasing Your Spring Cleaning Productivity
Blog
If you have the urge to dust off shelves, rearrange the furniture or empty out your inbox this week, you're not alone. The ritual of spring cleaning is a common practice in western culture and the urge typically kicks in at the beginning of March. But why is that?

Spring cleaning is typically observed in cold climate areas, when sun is once more a common sight and there are fewer efforts to keep heat inside the home. The practice dates back to the days when homes were heated only by fireplaces and furnaces. Opening windows or doors during the winter months meant that slowly-acquired heat could rapidly escape. When spring came around, it was finally time to let in fresh air and clean the soot and grime that had accumulated from constantly using these heating appliances.
Nowadays, spring cleaning is simply an excellent reason to provide your home, desk or computer with a fresh start.
There are many ways to get into the spring cleaning zone, but the most scientifically-proven method to maximize productivity is listening to music. Studies done by the University of Birmingham report that music is extremely effective in increasing the efficiency of repetitive work, even if it's competing with the noise of your vacuum.
So, put on your favorite playlist and dust, sweep, wash, scrub, and mop to your heart's content. You'll actually get more done in less time!
The best way to listen to tunes while you focus on spring cleaning tasks is to connect to your home's bluetooth speaker. You can DJ your day from the comfort of wherever you may be!
If you don't have a bluetooth speaker or are simply missing one in your favorite room, there are a lot of affordable options on the market. At iClever, we've created an ultra-stylish, sophisticated home speaker that is a perfect fit for the kitchen, bathroom, bedroom or any area where you need a soundtrack.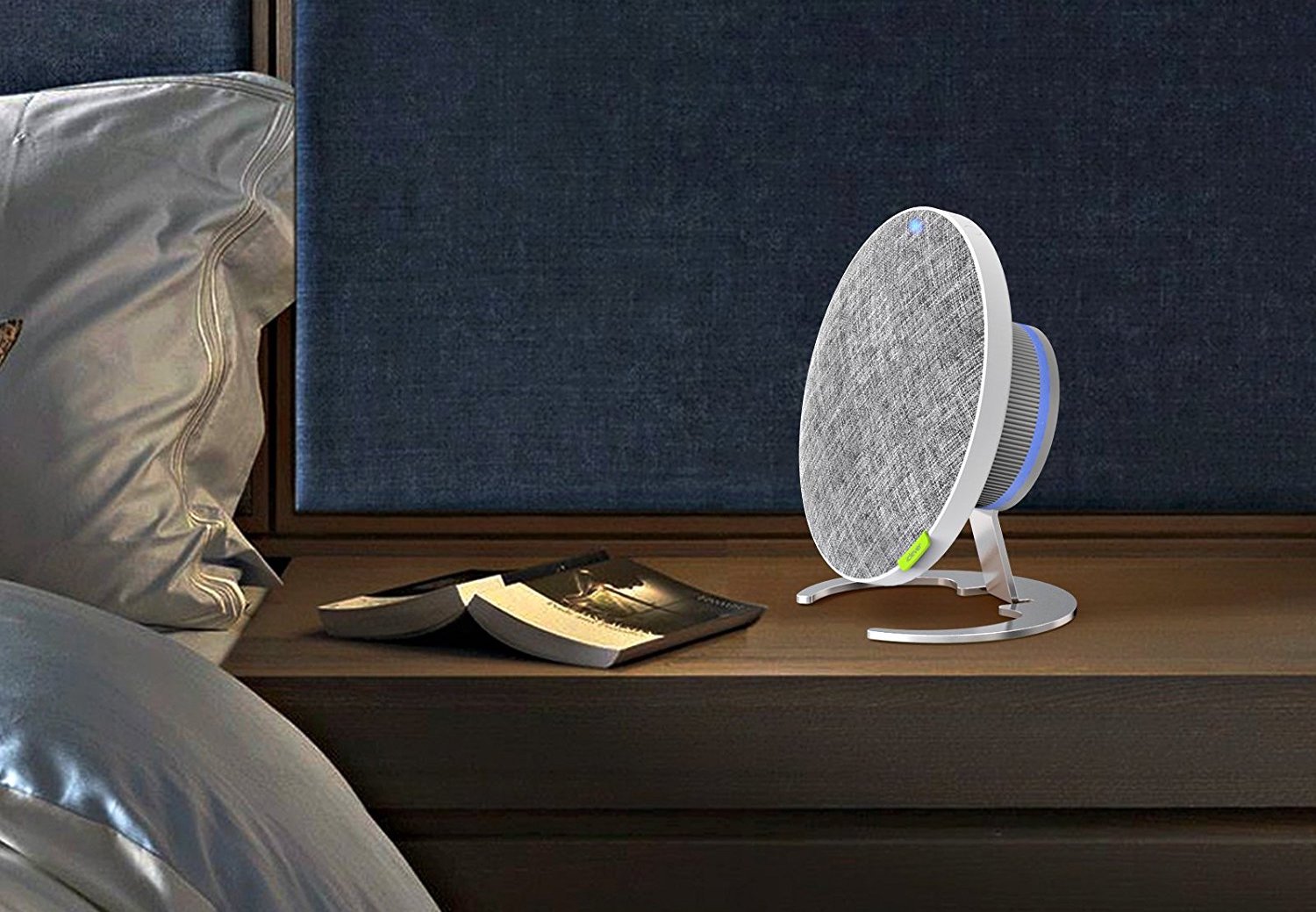 The brand new iClever BoostSound Bluetooth Speaker is fully-equipped for your countertop. It's the perfect mix of function and fashion and is made with gorgeous fabric, sleek aluminum, and a unique spherical design. BoostSound makes a statement in all the right areas, and blends seamlessly into your home décor, be it bedroom, bathroom, or beyond.
The BoostSound speaker allows for hours of cordless listening. A full charge provides 12 hours of non-stop playback, meaning you'll always have the perfect soundtrack for your day-to-day activities, whatever they may be.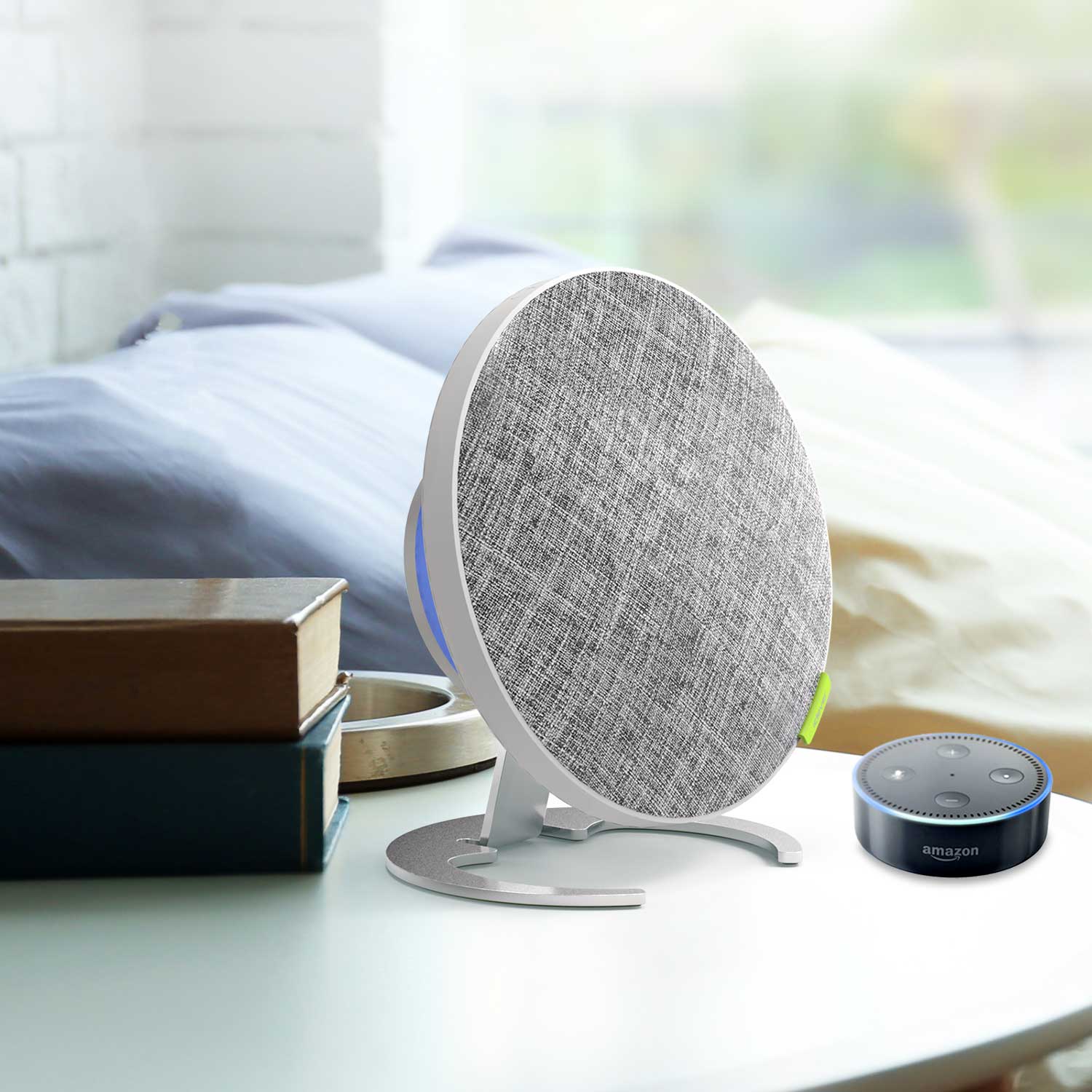 The BoostSound works flawlessly with a Amazon's Echo Dot and Fire TV Stick, providing
Alexa with a beautiful output for sound. If you haven't picked up one of these smart accessories, the integrated microphone on the speaker can still be used to activate Siri and Google Now.
The reverse side of the speaker emits a cool band of modern blue LED lighting that can be dimmed to 3 brightness levels, and even doubles as a customizable night light.
Take your listening experience to the next level by introducing your living room to the depth and dimension that can only be provided by this speaker's DSP and Inter-IC Sound technologies. Pair that with dual passive radiators, 2×10W full range drivers and Hi-Fi sound playback, and you've got an elegant accessory that can pump up the room, or take it down slow. The latest Bluetooth technology allows you to enjoy the same sound quality during hands-free calls. It'll feel like the person on the other end is sitting right next to you.
Do you have any spring cleaning tips and tricks? What's your favorite song/playlist to clean to? Are you planning on picking up a new bluetooth speaker for your home? Let us know in the comments below.