Valentine's Day | Win a Prize
Blog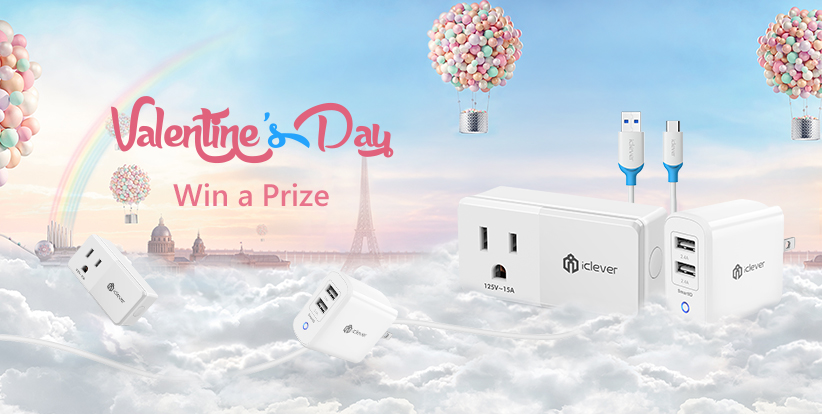 Hi iClever fans,
Happy new year! Time flies, doesn't it?
We all know that Valentine's day is right around the corner. Do you have any special plans? Is there anyone you love in your life who you'd like to send a gift to? Here is your chance!
Don't be shy, leave a comment below and tell us what gift you want to give. We'll randomly select 10 lucky people to win the item they want to give to their loved one!
Prizes:
Smart Plug: http://bit.ly/2P1XRBN
Wall Charger: http://bit.ly/2DJG0gn
Type-C Charging Cable: http://bit.ly/2Uz8gYF
Rules:
1. Leave a comment to your loved one below
2. All entrants must be based in the U.S.
3. 10 winners will be selected at random
4. Giveaway ends on February 15th, 2019.
5. The list of winners will be announced on February 18th, 2019.
6. iClever reserves the right of final explanation.
10 Winners Announced
Thanks to everyone for joining our Valentine's day Event and congratulations to the 10 lucky people.
Please check the username you used below:
@Couponangel3397
@tneedsanew
@MICHAELGRIDA
@evankitchell
@dnguyen702
@daschmidt
@ironworker387
@rjohar1983
@stvanaernem
@David Medlin
Thanks for all your particpation. We will contact all the 10 winners ASAP.