We Want to Hear from You !
Review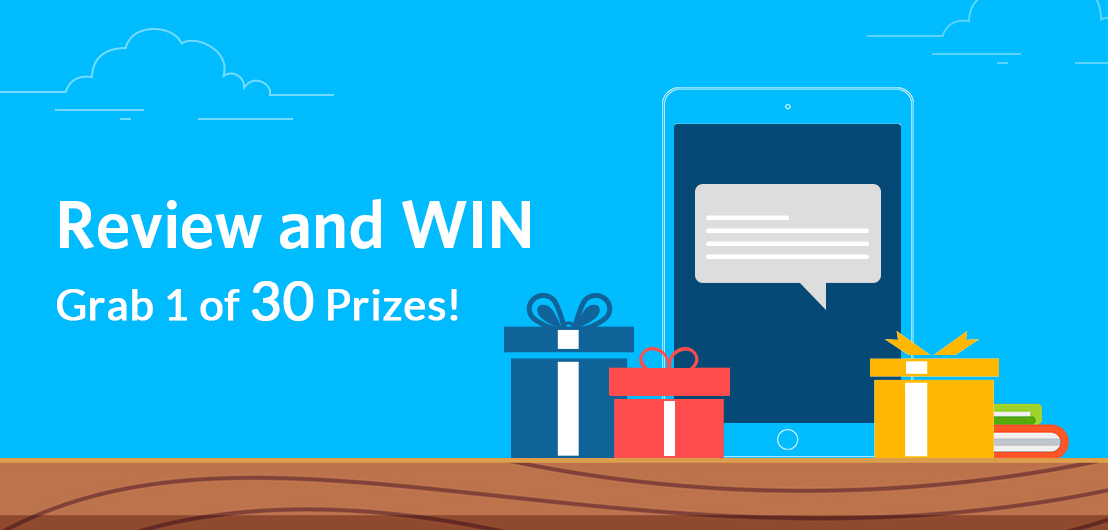 At iClever, listening to and applying feedback is a critical part of what we do. The constructive criticism and praise we receive from our fans go straight back to our product developers to deliver exciting new improvements. From Now on, post a product review to our Community and we'll give the TOP 30 reviewers cool prizes. Show us pictures, write a novel, make a video, or however you want to tell us. Creativity goes a long way.

Event time: From Mar. 19th 0:00 PST to March 25th 23:59 PST.
Top 1-10 Reviews ($19.99 Value):

Top 11-20 Reviews ($14.99 Value)

Top 21-30 Reviews ($7.99 Value)
How do you get your hands on this awesome free stuff? Let's break it down:
1. Pick your favorite iClever product to showcase.
2. Write a review or create a video.
3. Post your review text (or a YouTube link if you're rocking a video) in the comments below
or Creat a New Topic in Here=> https://community.iclever.com/forum/new-topic , then, Select a category-- Select " Review"
We'll let our creative team peruse your submissions and choose their favourite. We're looking for creativity, information, and insight. We'll take "likes" from other users into consideration as well.
In your review, tell us your overall impression of the product you choose to cover, your favorite feature(s), and some things you think we could improve.
Whether you're doing a text or video review, remember to be entertaining as well as insightful. The more engaging you can make your content, the more likes it will get, which brings you closer to that big shiny iClever prize box. You can even blast out your review on social media to generate more attention.
We can't wait to see what you come up with this time. Happy Reviewing!
The Rules
1. One entry per person. All content must be your original creation. Reposting or copying all or part of someone else's work will not qualify. You can use a review that you've written previously—but maybe spruce it up a bit to make sure it's as interesting and informative as possible.
2. Entries will be accepted in the comments section below from Mar 19th to Mar 25th. Our winners will be announced on Mar 26th.
3. iClever's Community team will select 30 winners based on content quality and likes from other members.
4. Activities such as spamming likes from multiple accounts are considered cheating. Users found cheating will be disqualified and may be banned from future events.
5. We will publish the 30 winners and @winners names on Mar. 26th in the post comment and publish the result in our iClever Forum .
iClever reserves the right of final explanation.
---
Winner Announcement:
We are sad that only 7 users left reviews in our forum so far. But we still thanks to the 7 users's feedback in our forum.
And now we'd like to congratulate the SEVEN winners (Mar. 26th) :
@Chef Steven
@LaceyL

@Dawn North-Horn Bundy
@Jennifer Kloch-Davis
@Demi Staples
@pink_princess_717
@detlitscrb
Congratulations! All of you will get one 10050mAh Portable Power Bank
We will contact you and arrange to ship the prize to you in 3 days !

The other users who also have the interest to get the remaining 23 prizes also can leave the reviews in our
FORUM or in the below COMMENT, we will choose the best reviews and share the other 23 prizes.
Good Luck !