Welcome to iClever Community!
Blog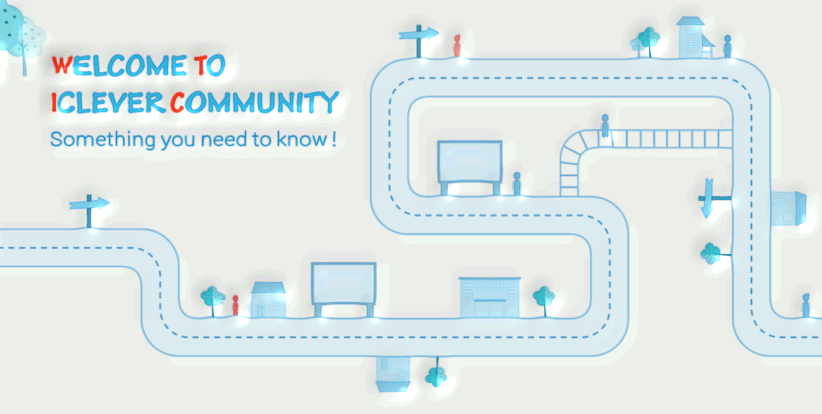 Hi there,
Welcome to iClever Community!

The Community is an online space built exclusively for our family of fans. Not only can you use the Community to catch up on all the latest news and contests, but you can also join our Super User Program and share your thoughts and ideas with other tech enthusiasts. To help you make the most out of your Community experience we've prepared some guidelines for you:
Let's Communicate:
1. Be friendly. Keep your language clean and polite, personal attacks and offensive language will not be tolerated.
2. Be understanding. You may be a power user or developer, but the person you're talking to might be a complete newbie. Be patient and provide as many details as possible if you're posting about a problem. Please keep all criticism constructive and respectful.
3. Be attentive and helpful. Answer questions in a timely manner when you can, and provide helpful thoughts and suggestions which could solve another member's problem.
Get Involved:
1. Complete your personal profile. Don't forget to fill out your information including, but not limited to: your username, avatar, country and a short self introduction.
2. Explore the Community. Take a quick look around the different sections and learn how everything is organized.
3. Search first. Before starting a new thread, try using Search to prevent the repetition of topics.
4. Find your interests. Find threads that grab your attention and chat together with other fans.
5. Select the relevant sub-forum. Make sure to post your threads in the relevant sub-forum with a coherent and informative title. Please note, no ads are allowed.
Thanks for helping to make the Community more enjoyable for everyone.
If you have any suggestions to make the Community even better, please share your thoughts in the comments, we will pick 10 members to be rewarded with iClever 10050mAh Portable Power Bank.
Have fun!

---
Rules:

1. Leave a suggestion in the comments below and share this post on Facebook or Twitter. Winners will be selected at random.
2. Country: US Only
3. We will release winners on Mar. 26th
iClever reserves the right of final explanation.
---
Winner Announcement:
Thanks to everyone for participating! Some of your suggestions will be adopted by us and a better community will come soon!
And now we'd like to congratulate the winners:
@psylo24slk
@Evonne Brooks

@Marshall
@houtkt
@stefany.baez
@Chef Steven
@ktejwani
@abarbee314
@tierneycreates
@andrewstas
We will contact you and arrange to ship the prize to you in 3 days !

Thanks again for all the comments and useful suggestions. We're always looking to improve the customer experience and we'll definitely take your suggestions into account.