iClever's Latest Release Provides Ultimate Travel Freedom
Blog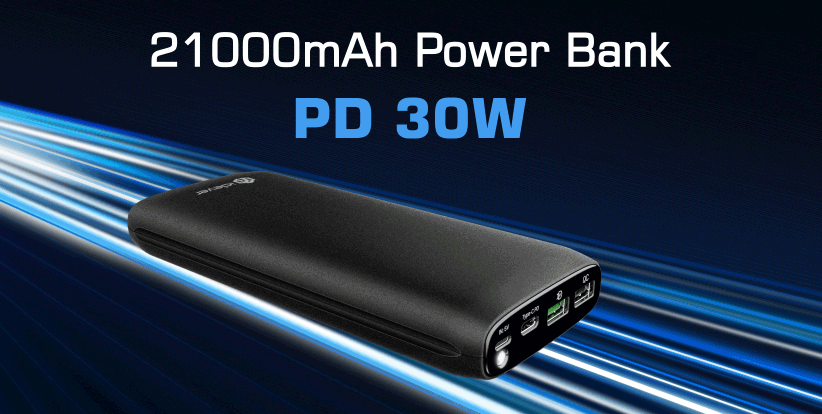 Do you love to travel? We think that the ability to live a mobile life can be a truly rewarding experience. As we travel we're exposed to new people and cultures that can provide a fresh perspective on the world. Travel can open your eyes and help you discover things about yourself while creating meaningful relationships with others. It's educational, challenging, rewarding, and easier than you think it is.
In today's increasingly-digital world, traveling with a dead phone, tablet or computer can be a huge headache. Especially when searching for your next destination or planning future activities. Bringing along a portable charger can be a lifesaver in these situations, so it's important to pick the best one both for emergency situations and when you want to take a selfie at that amazing viewpoint.
The brand new 21000mAh Portabel Charger is a brand new travel accessory that was designed for ultimate mobility. This power bank gives your devices a full charge 4x faster than the competition. You can even charge multiple devices at once without sacrificing speed. Its compact size can easily fit in your pocket or bag. It's perfect for avid travelers, busy professionals, or anyone else with an active lifestyle.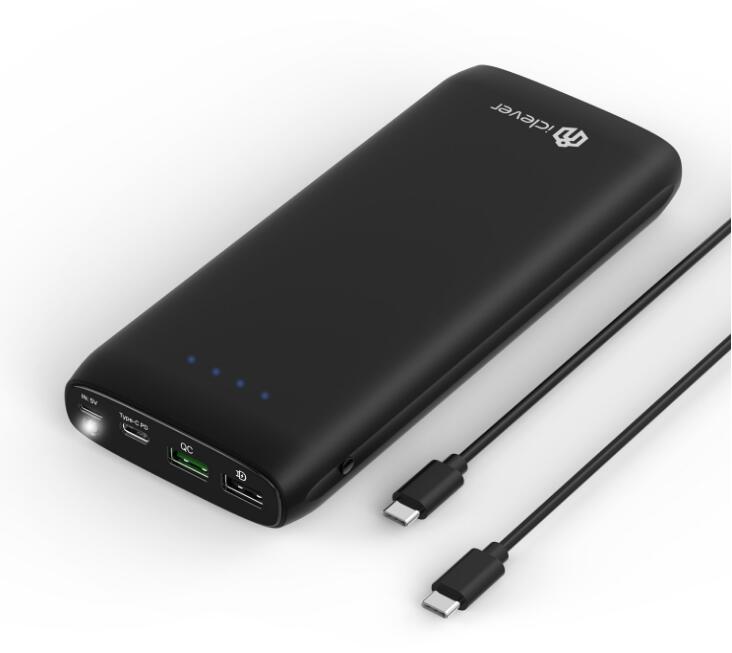 The USB-C port packs enough power to charge a modern laptop! You'll also be able to charge your iPhone 8 Plus 5.8 times, iPad mini 4.3 times, and other devices time and time again. For apple owners, you can even use your Apple cord to recharge this must-have travel gadget.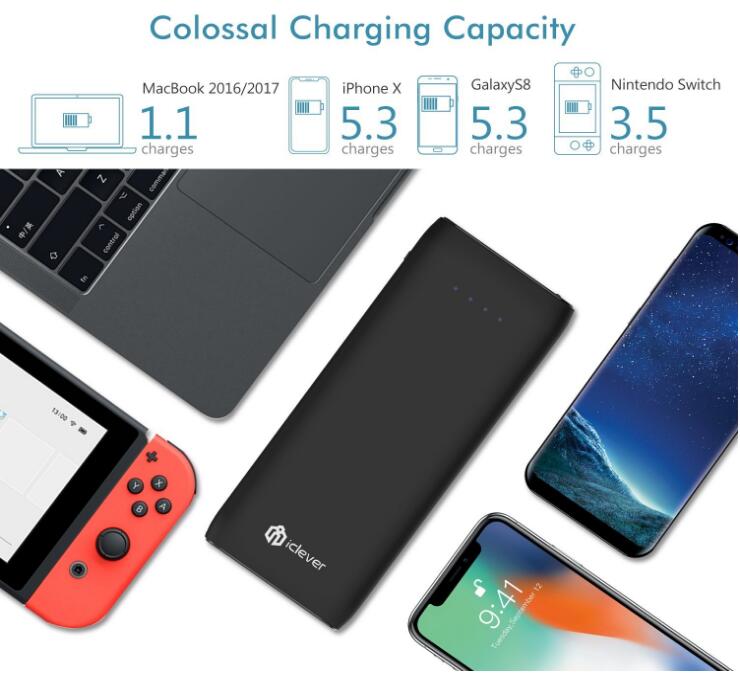 One USB port is equipped with state-of-the-art Quick Charge 3.0 Technology, and the other boasts SmartID. Quick Charge pumps out an incredible 19.5 watts, while SmartID instantly recognizes your devices and adjusts the power output to provide the most efficient charge possible.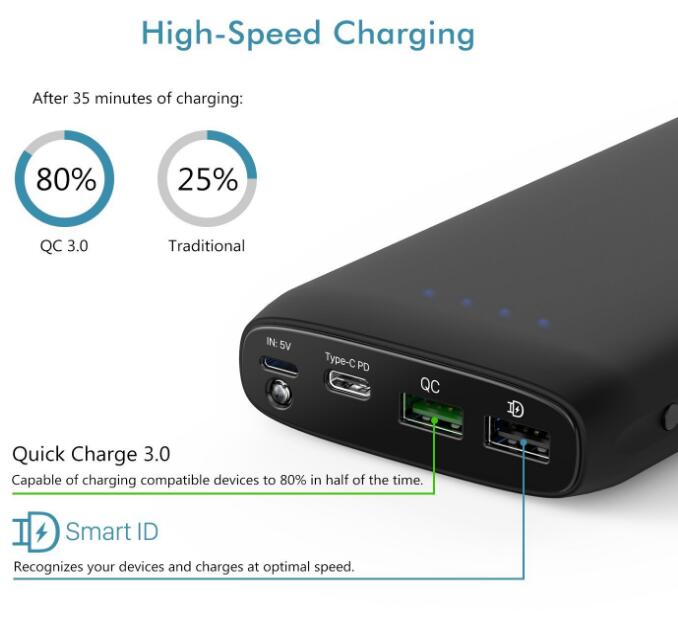 The USB-C port also supports Power Delivery up to 30W, which is enough to charge a MacBook or a Nintendo Switch in portable mode, meaning you can play Zelda nonstop on even the longest flights. 50% faster than a conventional 2A port.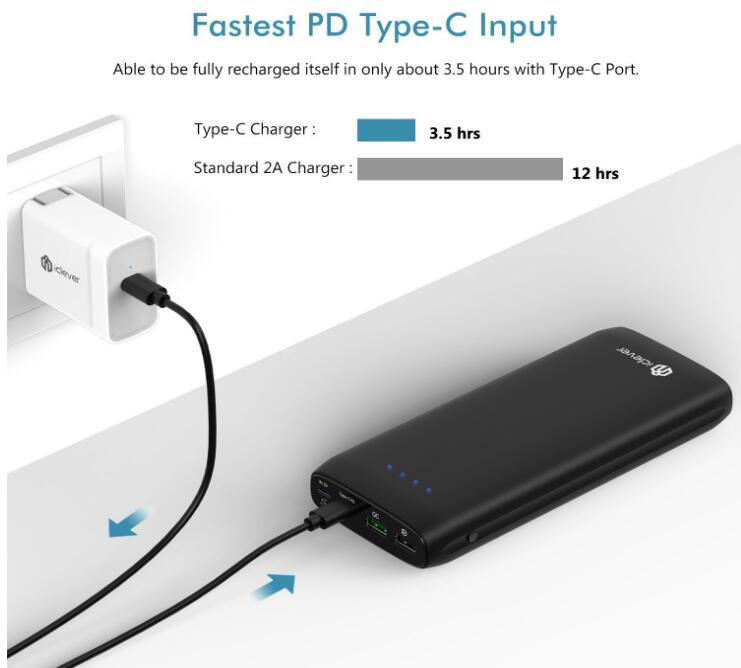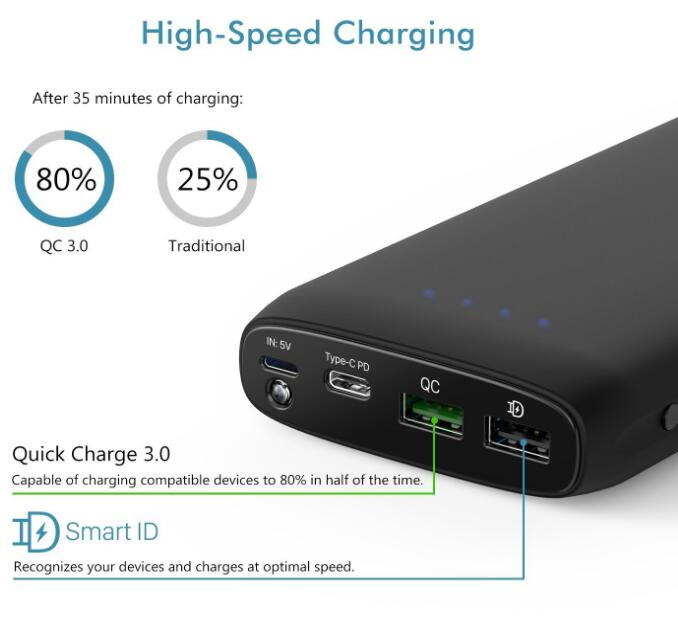 The iClever 21000mah Power Bank contains a lightning port so that you can recharge the bank with the same cable you use for your iPhone or iPad. You won't have to worry about the bank dying at an inopportune time— you'll always have a convenient way to give it some juice.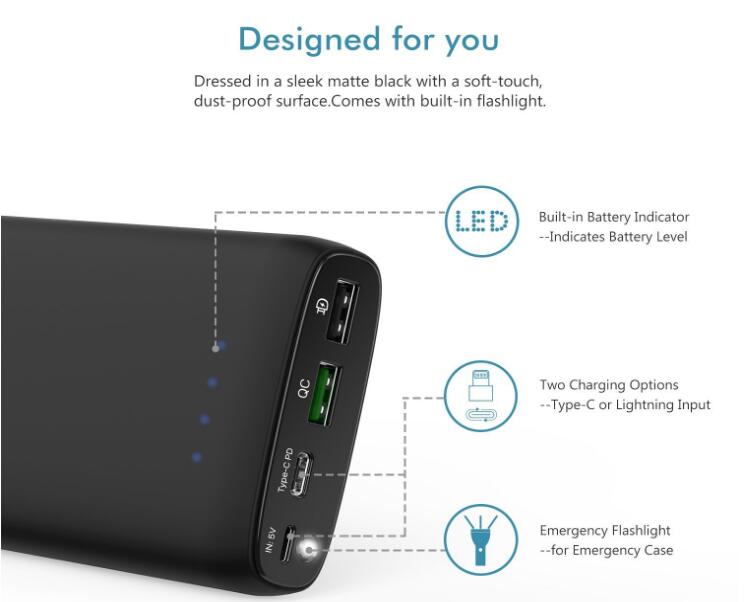 What's the next destination on your bucket list? What are some travel necessities you can't live without? Are you planning on picking up a 21000mAh portable charger? Let us know in the comments below!